Mobile technologies for tourism and culture
Abstract
Mobile technologies are increasingly present in our daily lives, providing excellent tools for working, learning and entertainment. This paper presents a project designed to promote cultural tourism in the city of Tomar through mobile technologies and services, namely, through the use of QR (Quick Response) codes and audio guides that can be downloaded from a website prepared for GPS (Global Positioning System) enabled devices or through audio spots. The project was born in the parish of Santa Maria dos Olivais, which is currently the largest parish in the city, but its extension to the whole urban area of the city is considered of the utmost interest.
References
›› ABEOC (2012). Turistas brasileiros tendem a usar cinco ou mais dispositivos móveis.
Associação Brasileira de Empresas de Eventos. https://tinyurl.com/zmfr2qy (Retrieved
September 5, 2012).
›› ANACOM (2015). Serviços Móveis. Informação estatística. 3.º Trimestre 2015. ANACOM.
https://goo.gl/oWtWG4 (Retrieved on February 28, 2016).
›› BBC (2013). Mosaic QR codes boost tourism in Rio de Janeiro. BBC News Technology.
https://tinyurl.com/a9ajo4v (Retrieved on January 31, 2013).
›› Cork, J. (2010). QR Codes at the Museum. Australian Museum. https://tinyurl.com/zhfu62n
(Retrieved on February 17, 2012).
›› Costa, C. (2005). Turismo e cultura: avaliação das teorias e práticas culturais do sector do
Turismo (1990-2000). Análise Social, vol. XL (175), pp. 279-295.
›› Daniel, A. (2010). Caracterização do Sector Turístico em Portugal. Revista Tékhne. Vol. 14.
›› Denso-Wave (2012). High Capacity Encoding of Data. What is a QR Code? QR Code.
com. https://tinyurl.com/zm3t5u4 (Retrieved on October 30, 2012).
›› Furtado, J. (2009). Aldeia de Monsanto com áudio guia por GPS. Jornal Expresso. https://
tinyurl.com/jhroxae (Retrieved on May 23, 2012).
›› Grimes, M. (2011). Decoding Art: Delivering interpretation about public artworks to
mobiles. https://tinyurl.com/jckaedn (Retrieved on May 14, 2012).
›› Internext (2016). IDC antecipa que 75% da força de trabalho será móvel até 2018. Internext.
http://tinyurl.com/gwlzluj (Retrieved on April 10, 2016).
›› IPDT (2016). Barómetro do Turismo 2016. Porto: IPDT.
›› Jesus, C. (2009). Serviços móveis baseados na localização com Realidade Aumentada.
Proposta de uma análise das potencialidades para o sector do turismo: estudo para o
caso português. Dissertação de Mestrado. Aveiro: Universidade de Aveiro.
›› Jesus, C., & Silva. L. (2009). Potencialidades dos serviços móveis de Realidade Aumentada
aplicados ao Turismo. Actas do 8º Congresso LUSOCOM. pp. 2296-2314.
›› Marques, C. G. C., & Santos, H. (2012). Promover a aprendizagem do património cultural
da cidade de Tomar através de dispositivos móveis. In A. A. A. Carvalho, T. Pessoa, S. Cruz,
A. Moura & C. G. Marques (Orgs.), Atas do Encontro sobre Jogos e Mobile Learning.
Coimbra: Centro de Investigação em Educação, pp. 175-185.
›› Marques, C. G. (2016). O geocaching em contexto educativo: aprendendo em Tomar.
XVIII Seminário Regional de Educação. Tomar.
›› Mobilizy (2009). Wikitude Augmented Reality Travel Guide. Mobilizy. https://tinyurl.
com/5z8b23 (Retrieved on November 8, 2010).
›› Pinto, T. (2012). Gestão e Atualização do Website da Junta de Freguesia de Santa Maria
dos Olivais. Trabalho final da unidade curricular de "Seminário de Investigação" da
Licenciatura em Administração Pública. Tomar: Instituto Politécnico de Tomar.
›› Turismo de Portugal (2016). Turismo em Números – Janeiro 2016. Turismo de Portugal.
http://tinyurl.com/hggc3k9 (Retrieved on February 28, 2016).
›› YouGo (2012). YouGo Lisboa. YouGo. http://www.yougoplanet.com (Retrieved on May
14, 2012).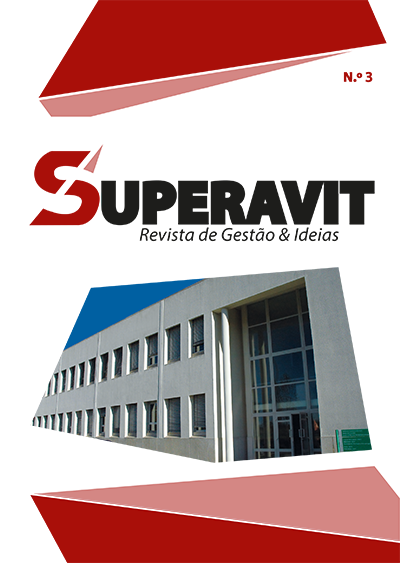 This work is licensed under a Creative Commons Attribution 4.0 International License.
Original papers accepted for publication are editorial property of Superavit. Any reproduction, full or partial, can only be made after written authorization by the Editor, and require reference to Superavit.